AbleCommerce Custom Programming and Integration Services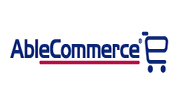 Drundo Software Inc. is an AbleCommerce Partner and has extensive experience on AbleCommerce back-end development, third-party integration and hosting AbleCommerce storefronts.
Our managed AbleCommerce services provide all the things you need to maintain a productive ecommerce environment. All service plans come with dedicated phone support, proactive AbleCommerce log monitoring, site performance monitoring and response.
I can't tell you how pleased I am with my website. It is working so much better now. I am starting to get orders now, something that was totally lacking before. Thanks so much for all you do, it is appreciated.
Truly glad that we found you to host and support our Ablecommerce website. Fantastic job from day one, year and a half ago till now!
Just wanted to say thank you for getting us switched over and taking care of us in a timely manor. We really appreciate it. I will definitely brag on you to other business and ablecommerce. — Thank you,
First, thank you for all your help with the email issues we were having yesterday. It is very appreciated and reminds me of why I prefer to do business with Drundo!